In 1888 was the rubber ring or caoutchouc ring founded by J. Rosoor in France, in 1889-1890 the metal "knopring" was founded in Belgium. From 1890 we found pigeon rings especially in England, about 1897 Belgian rings where a fact. In that beginning period mostly well done Belgian pigeon racers bought these rings till 1903 with their initials name, from 1903-1906 the bigger pigeon clubs started using pigeon rings and in the period 1906-1908 the most pigeon clubs required ringing pigeons for races with a not removable ring. 
Antwerp in particular was the first area in Belgium who required ringing pigeons for races. The Antwerp honourable "Stadsbond" with Georges Gits who was in charge, was the man with a vision and wrote down all ring numbers in a register and provided a return delivery service for lost pigeons. This idea works perfectly and other big pigeon cities like Ghent and Liège will do the same, it works fantastic for the area's, but it was difficult to delivere a lost pigeon back at the loft when it ends up in another city, they all knowed that they needed a national register, this is also 1 of the main reasons starting the national Belgian pigeon federation.
1898 VD BORRE, NINOVE
      
1900 DB
   

1901 VE

   
1901 D

   
1902 J LH

      
1902 JVL

   
1902 W  M

      
1902 AD

   
1903 *CA 03*

   
1904 UCG

   
1904 Villers  L'Ev

      
1904 Hannut
    
1905 PT

1905 PL

   
1905 Mechelen

      
1906 HO

1906 ? V.T.

   
1906 T


1906 GBL

   
1906 V Gand

1906 WAREM

   
1907 DE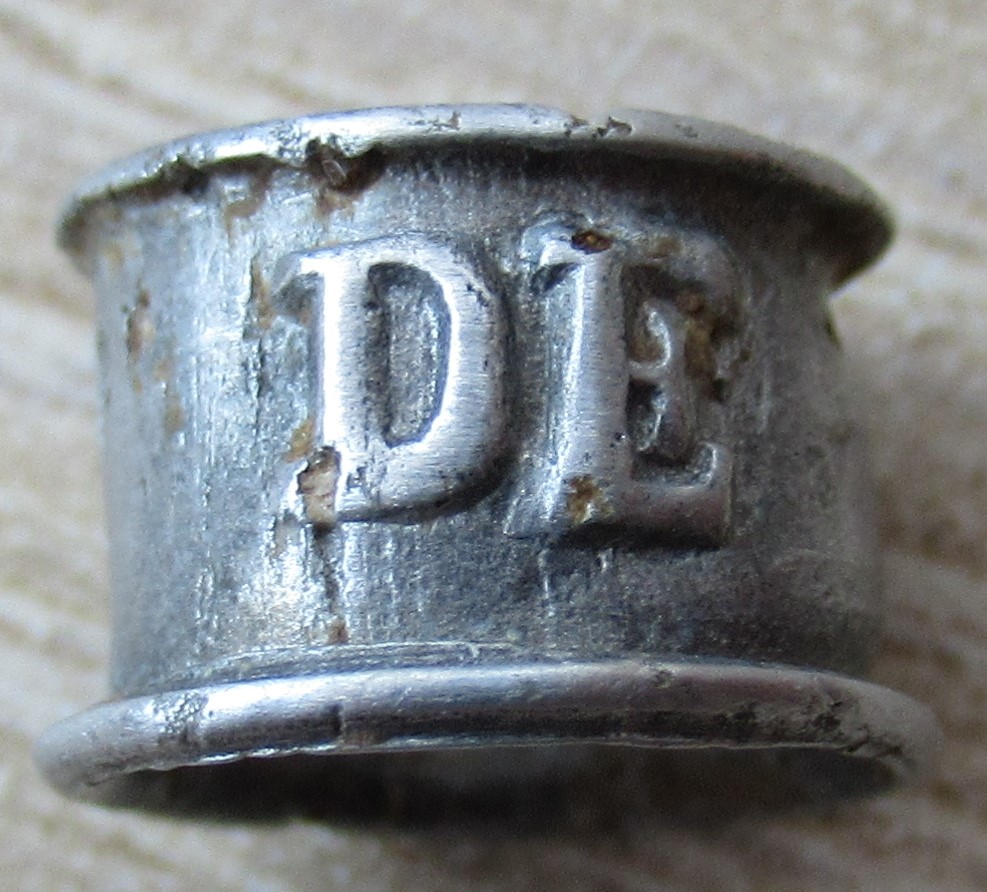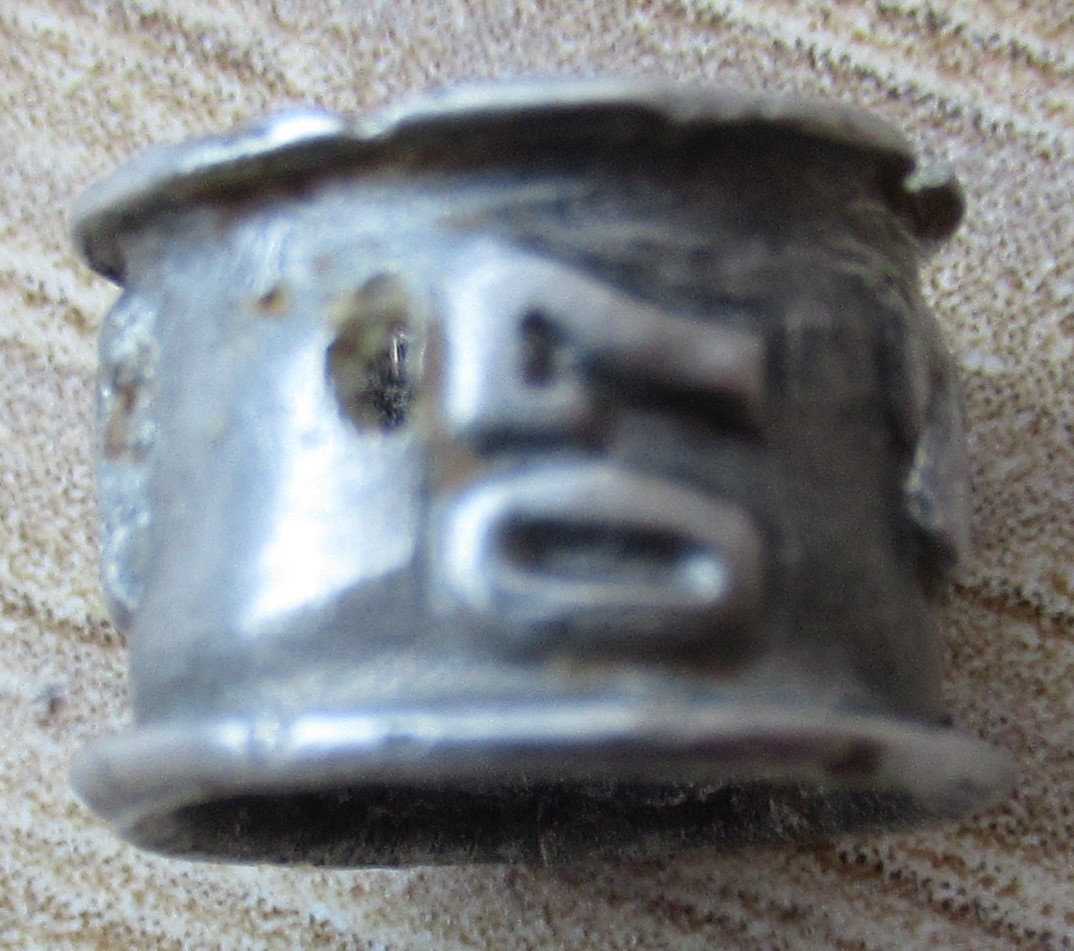 1907 W


1907 Paix

   
1907 U

   
1907 Anvers 5W

   
1907 Vilv-orde

   
1907 CONTICH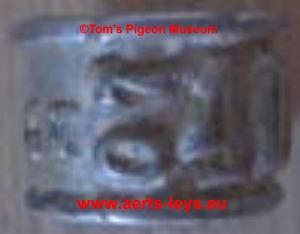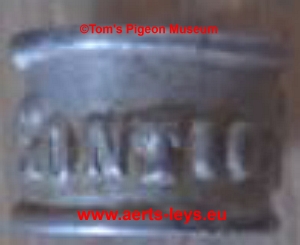 1907 OLD

   
Brux Centre


1908 LB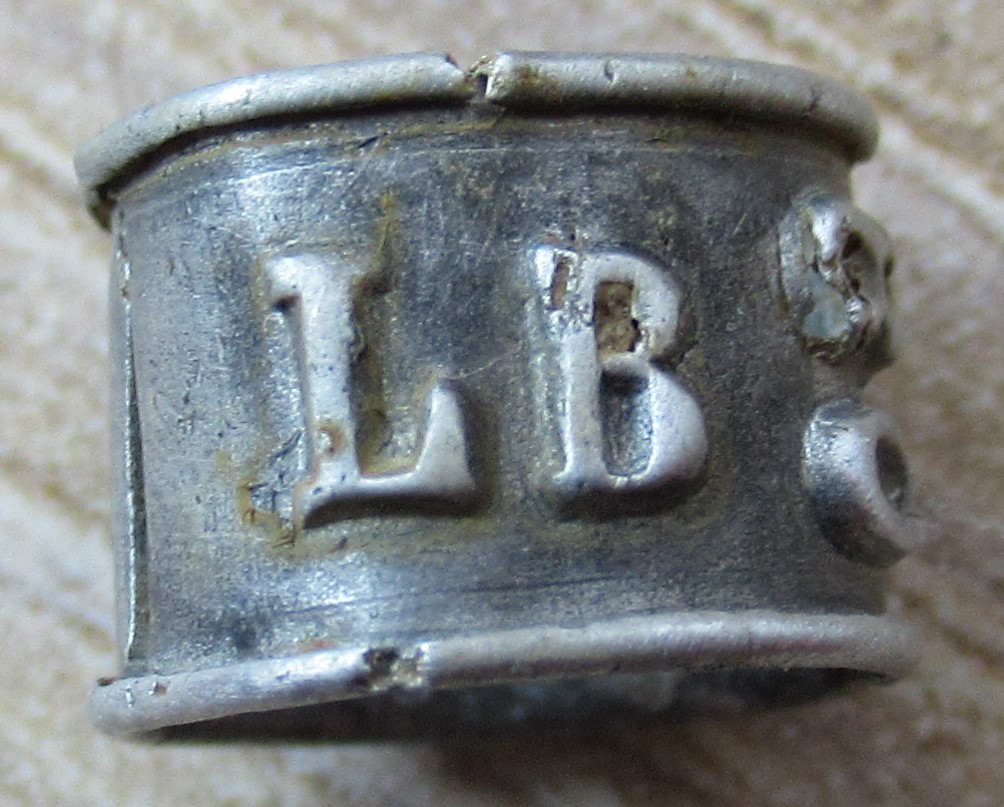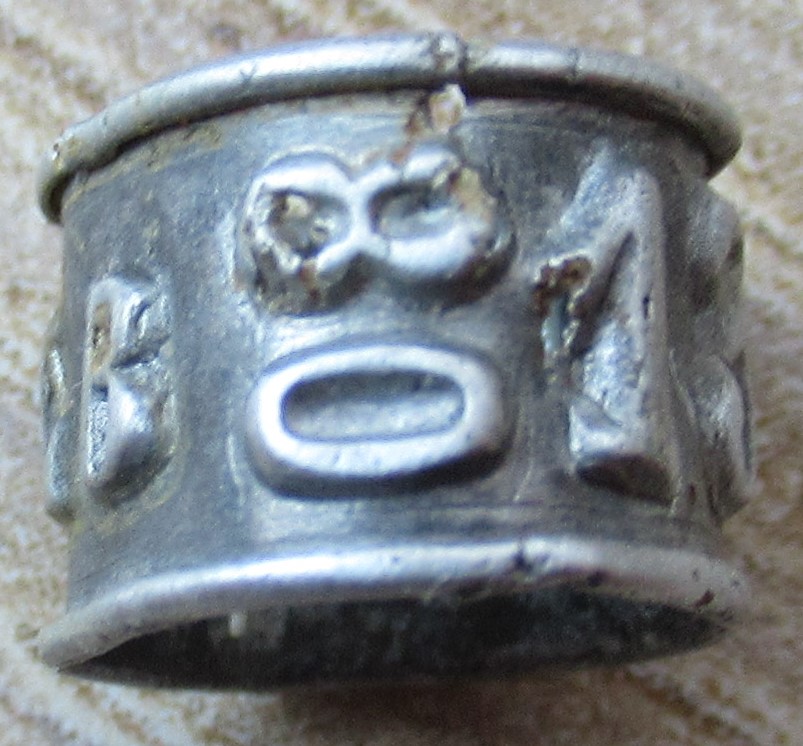 1908 HI


1908 N Gand

   
1908 RD Thienen

   
1908 SD Heers

      
1908 KDR

      
1908 Anvers

   
1909 KVS

   
1909 BK Loncin

1909 Paix Tongres

   
1909 TW

   
1909 Lier BV

      
1909 CONTICH

   
1910 Anvers 8 wyk

   
1910 HIROND St. TROND

1910 R Gand

1910 Anvers

   
1910 TONGRES

   
1910 CONTICH

   
1911 L'Eau T

      
1911 Lierre

   
1911 RD Thienen

   
1911 Ledeberg

      
1912 BERCHEM ANVERS

      
1912 Waremme

1912 R Gand

1912 10de WYK Malines

      
1912 LOO - CHRISTI

      
1912 BOND CONTICH

   
1913 PNB Charleroi

      
1913 FCB PAIX TONGRES

      
1913 8WYK ANVERS

   
1913 BOND CONTICH

   
1914 DJT Gand

      
1914 CK M

1914 Paix Tongres

   
1914 Lokeren

   
1914 AURORE LIEGE

   
1914 RENAIX

      
1914 Liege Centre


1914 DVBOND DDLEEUW

   
1914 DE DUIF ANVERS

   
1914 BOND CONTICH

   
1915 Warem

      
1915 OLD LIER

   
1916 MOLENBEEK

   
1916 DE DUIF ANVERS

   
1918 ANVERS ?WYK

   
1919 DE DUIF ANVERS

   
1920 BELGE CONTICH

      
1921 Belge Lier


1922 MALINES SUD


1922 MALINES NORD


1923 MALINES